Watch
A design of Nero and Mae when they are 18 years old,
it's for a side history of NG that mzzy and I are making *the final goodbye" that you can read here: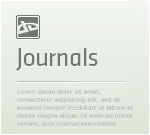 The Final Goodbye."It's going to be so awesome once your a gym leader man!" Carter said happily. He swung his right hand onto Nero's back.
"Easy Carter! You'll break my back one day." Nero grinned and readjusted his hat which started to slide off his head from the heavy pat.
"I can't wait to beat you. You managed to see Lugia, your goal was accomplished! I seriously need a goal too. I bet you'll be a gym leader in less than a year! You've got everything."
Mae smiled in the distance at Carter. Although she was far away, he noticed her eyes were different. They looked sad and empty-and he knew it wasn't due to his de
Nero is now the gym leader of Sootopolis and Mae is a Pokemon Connoisseur, she'll start to study while she's on trips with the group and develops her senses of seeing who is compatible easily during this time and when she's ready to settle down she helps to teach at a school...
there will be 2 or 3 more chapters of the history, stay tuned for more!!